Compilations \ The Fruit Of The Original Sin [LTMCD 2497]
Deluxe double CD remaster of the famous double album compilation released by Les Disques du Crépuscule in November 1981 (TWI 035), featuring one of Benoît Hennebert's finest cover designs and a facsimile of the original insert/booklet.
International in scope, the music covers post-punk, avant-garde, modern composition and solo piano, as well as guests from the Factory and Postcard label rosters. The spoken word component includes Marguerite Duras, William S. Burroughs and Winston Tong. 31 tracks (including 8 bonus cuts), 120 minutes of music, readings and conversation.
2xCD tracklist:
disc 1
peter gordon the fruit of the original sin
the french impressionists boo boo's gone mambo / my guardian angel
the durutti column the eye and the hand
wim mertens multiple 12
cécile bruynoghe clair de lune
marine a man and a woman
paul haig mad horses
marine animal in my head
323 affectionate silence
swamp children flesh
dna taking kid to school / cop buys a donut / delivering the goods
+
lawrence weiner & peter gordon deutsche angst
the durutti column weakness & fever
rhythm of life summertime
the lost jockey matters of theory
disc 2
rhine river III an end remains
richard jobson the happiness of lonely
marguerite duras interview
richard jobson india song
the names music for someone
orange juice three cheers for our side
thick pigeon sudan
the durutti column party
arthur russell sketch for 'face of helen'
the durutti column experiment in fifth
winston tong the next best thing to death
william s. burroughs twilight's last gleaming
+
cécile bruynoghe gymnopedie no. 1
rhine river III departures
rhythm of life soon
lawrence weiner where it came from
SOLD OUT! New CD edition will be made available on Crépuscule in 2021.
Reviews:
"How to conciliate fire and water" (The Face, 12/1981)
"A double sampler of widely differing, largely defiant sounds loosely linked by the ideal of returning to some artistic Bohemianism, all of it interesting. A bright idea" (Melody Maker, 12/1981)
"After From Brussels With Love, a further treasure-trove of post-punk avant-gardism and seductive melancholia. Now reissued with richly informative sleevenotes, this double CD seems to prove, without effort of pause, the near genius behind Crépuscule to be nothing less than a multimedia celebration of modernist aesthetics. It has aged supremely well, sounding more engaging then ever with the passing years, and with 8 extra tracks should be regarded as an essential purchase" (The Wire, 01/2008)
"The songs on this compilation complement each other's moods extremely well, and the result is an embarrassment of riches. Fully remastered with 8 additional tracks not found on the original release, LTM has again done a superb job in returning an excellent Crépuscule title to print" (Brainwashed, 09/2007)
"For treasure hunters the work pays off. FOTOS embraces new wave, no wave, avant-garde, minimalism, neo-classics and cult literature. Indeed something for everyone" (PopNews, 08/2007)
"Covers the waterfront from melancholic new wave, impressionistic piano sketches, New York avant-garde, minimalism, literature and even bar jazz. An excellent reissue from an age of aesthetics and taste" (Hi Fi & Records, 11/2007)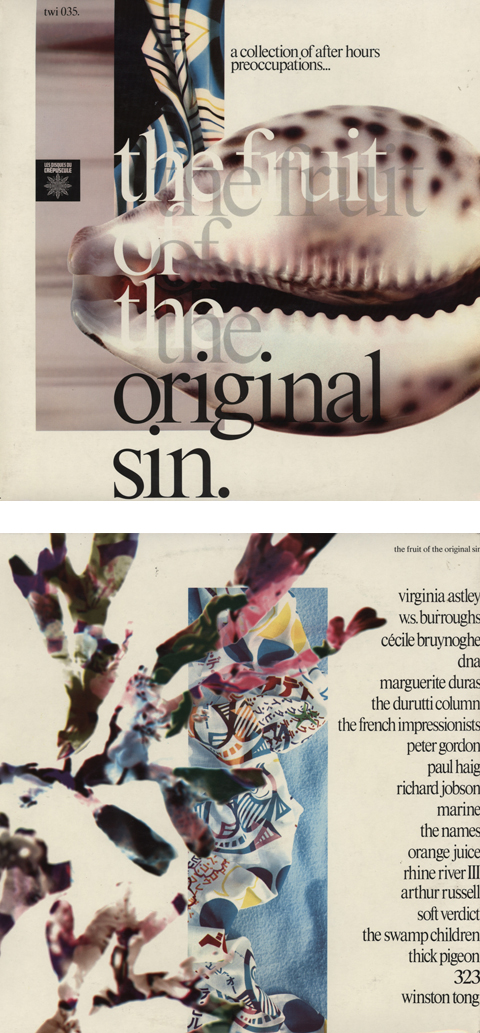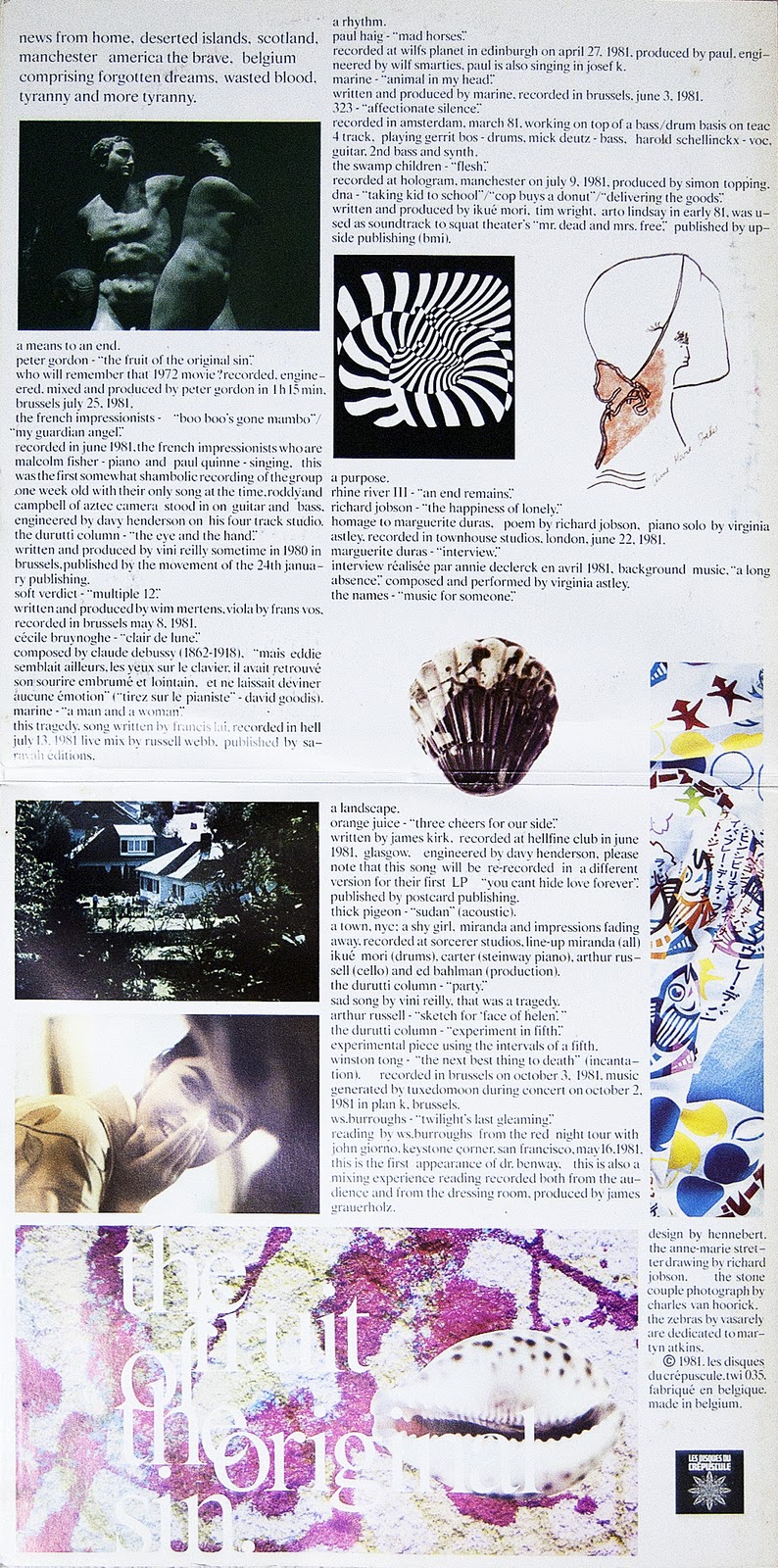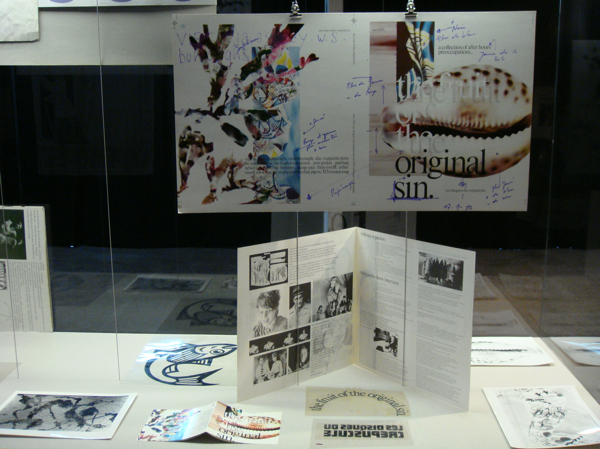 Liner note
Chic independent label Les Disques du Crépuscule was founded early in 1980 by Brussels scenesters Michel Duval and Annik Honoré. An economist by training, Duval was then writing for several arts magazines, including En Attendant and Plein Soleil, while Honoré worked at the Belgian Embassy in London. As well as writing for En Attendant, she also booked bands for Brussels' new multi-media venue Plan K, notably the Joy Division concerts in October 1979 and January 1980, soon followed by shows featuring A Certain Ratio, Section 25, The Durutti Column, Bill Nelson and Richard Jobson.
Since several bands on Factory Records were prolific, it was agreed that 'spare' recordings could be released on the Continent via a new label, Factory Benelux. The first three releases were 7" singles by A Certain Ratio (Shack Up), Durutti Column (Lips That Would Kiss) and Section 25 (Haunted), which appeared in August, September and October of 1980. The trio came in sleeves designed by Benoît Hennebert and Jean-François Octave.
The first true Crépuscule ('twilight') release followed on 20 November 1980. A stylish cassette/booklet package housed in a thermoplastic wallet, From Brussels With Love (TWI 007) featured 22 exclusive tracks from the front rank of the international avant garde and new wave, as well as several artists from the feted Factory stable. Here ACR, New Order, Martin Hannett, The Names and Vini Reilly rubbed shoulders with Dome, Michael Nyman, Harold Budd, Richard Jobson and Gavin Bryars, along with interviews with Brian Eno and Jeanne Moreau, and jingles by John Foxx.
From Brussels With Love was an immediate commercial and critical success, lauded by Paul Morley in the NME as "a reminder - without really trying, without being obvious - that pop is modern poetry, is the sharpest, shiniest collection of experiences, is always something new." Reissued on CD in 2007, TWI 007 retained the power to impress Michael Bracewell, who wrote in The Wire: "From Brussels With Love still sounds as thrillingly new and seductively poised as it did 27 years ago."
During the first ten months of 1981 Crépuscule went on to release a dozen vinyl records, including singles by Michael Nyman, Repetition, Bill Nelson, Cabaret Voltaire, Josef K, Marine, Eric Random, Malaria! and Thick Pigeon, as well as an album by Gavin Bryars (Hommages). In addition there was A Man For All Seasons, a book of poetry by Richard Jobson (being "the personal feelings of a cosmopolitan"), a provocative badge (halté a l'inceste), and another extended, eclectic compilation project: The Fruit of the Original Sin.
Released as a double album (TWI 035) in November 1981, The Fruit of the Original Sin gathered together another diverse internationale of artists, mixing post-punk and modern composition with poetry, literature and solo piano. The 'collection of after-hours preoccupations' was compiled between April and October, and came dressed in one of Benoît Hennebert's finest cover designs (inside and out). Factory remained as sponsors, with Durutti Column, The Names and Swamp Children all contributing, and were joined by Postcard Records of Scotland, represented by Orange Juice, Josef K frontman Paul Haig, and the Aztec Camera-assisted French Impressionists. In fact Orange Juice and Josef K had already shared a bill at Plan K on 31 December 1980, with Belgian newcomers Marine supporting. Other new acts on TWI 035 included 323 (Amsterdam), Rhine River III (London) and Thick Pigeon (New York).
Much of the modern composition on TWI 035 came from North America (Arthur Russell, Peter Gordon), although the album also marked the recording debut of Belgian composer Wim Mertens, then recording as Soft Verdict. Glenn Branca and Karel Goeyvaerts were initially listed as contributors, but did not make the final cut. Moving beyond music, William S. Burroughs (who had opened the Plan K two years earlier) contributed a wry live reading, Winston Tong a stream-of-consciousness backed by Tuxedomoon, and Richard Jobson two poems performed with Virginia Astley (India Song remained unlisted on the sleeve). French author Marguerite Duras offered a candid interview: "Le cinema est tres proche de la prostitutionÖ" The latter piece was backed with original music by Virginia Astley.
Despite this embarrassment of cultural riches, The Fruit of the Original Sin could not entirely match the success of From Brussels With Love a year earlier, and was not widely reviewed. Ghosts of Christmas Past, the festive Crépuscule compilation released just a few weeks later (TWI 058), would have a far greater impact. A Crépuscule showcase at London venue Heaven on 13 July (featuring Jobson, Marine, Swamp Children, Repetition and Eric Random) was also judged a qualified success. Indeed on TWI 035 the Marine sleevenote described Heaven as 'Hell'.
For this remastered 2007 edition of TWI 035 several relevant bonus tracks have been added. After quitting Josef K in August 1981, Paul Haig wrote and recorded a one-off single as Rhythm of Life with friend Stephen Harrison, with Soon and Summertime emerging on Rational Records (RATE 6) in December 1981. The remarkable Deutsche Angst was recorded by Peter Gordon and noted visual artist Lawrence Weiner, and released as a 7" single on Crépuscule (TWI 059) in April 1982. The flipside, Where It Came From, was credited to Weiner alone. Sprawling modernist collective The Lost Jockey released a lone eponymous album on Crépuscule (TWI 062) in July 1982, from which Matters of Theory is extracted. Written by Andrew Poppy (later to sign with ZTT), the track was recorded by Gareth Jones in the summer of 1981. The Rhine River III track Departures and Cecile Bruynoghe's reading of Erik Satie's Gymnopedie No. 1 originally appeared on the Radical/Crépuscule France compilation A Day In October (RAD 005, November 1981) and nowhere else. The Durutti Column track Weakness and Fever originally appeared on a very limited 7" single in 1981 (FBN 100), and was later added to an earlier (truncated) CD version of TWI 035.
James Nice